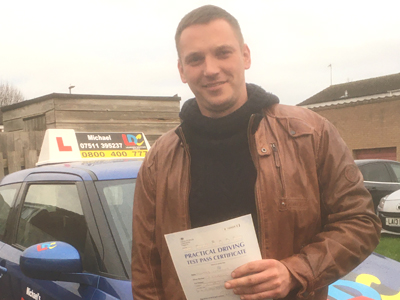 Ainars Ivanovs
I can highly recommend Michael as a driving instructor, his methods are simple and easy to understand. Michael puts you at ease and gives you the confidence to be able not only to pass your driving year but your future driving as well.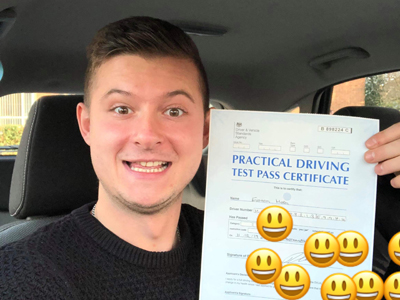 Eugene Dzhan
Just want to say a massive thanks to Michael Milne! He's the best driving instructor I've ever met! I had very little time before my driving test but Michael did his job perfectly! He found a gap in extremely busy schedule and gave me a lot of invaluable advice which helped me passed my driving test first time just with 3 minor mistakes! Thank you mate! I wish you all the best! I'll highly recommend you for all my acquaintances!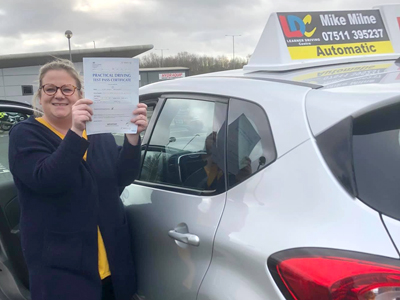 Lisa Patterson
I can highly recommend Michael as a driving instructor. He makes you feel at ease and makes lessons enjoyable. I passed today on Friday the 13th with no minors.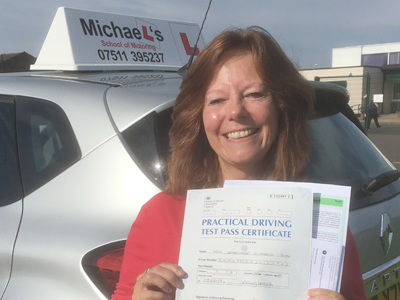 Charmaine Dean
Automatic Test pass
"Michael is a really good and patient driving instructor, he is very punctual and accomadating. He gave me the time I needed. Learning to drive in my 50's and very nervous Michael gave me the confidence to believe in myself and pass my practical test. I believe what he charges is fair and would fully recommend him." Instructor Comments 'Pleasure to coach, stay safe on the roads.'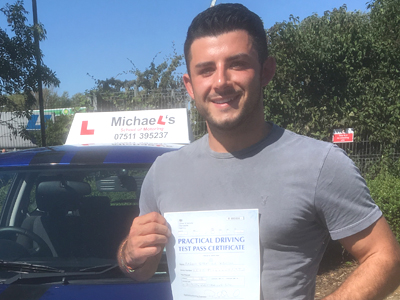 Aaron Keogh
Passed First Time
Michael was amazing, great teacher and in all it took me six weeks to pass first time with only 3 minors. Go give him a call you won't regret it.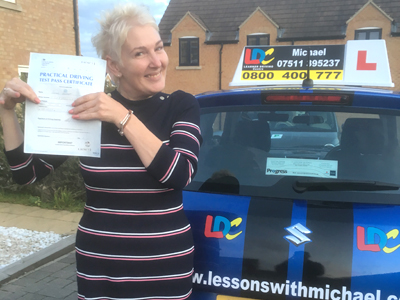 Joanne Barratt
Passed with Michael
"Michael is patient and very professional. I'm certain and I'm sure if it wasn't for his his great skills as my driving instructor I would not be where I am today. A pass with 4 minors. Most amazing feeling. Thank you so much Michael" Instructor Comments 'Thank you for choosing me, great drive and well deserved. Stay safe'