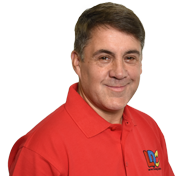 About me
Hello
My name Is Michael and I am fully qualified Government Approved Driving Instructor (ADI).
I started driving at a young age and passed my driving test at the age of 17. I have 35 years of experience of being on the roads and my passion is road safety.
I am from Corby. I have lived here all my life I am married with 3 sons and 1 daughter. I have a very good knowledge of my local area Corby, Kettering and all surrounding villages.
Why did I train to be Driving Instructor? The main reason was because I wanted my children trained to a high standard. Theirs and everyone else's safety is paramount. I believe that I have been trained to a high standard and want to pass on my knowledge to others and help them get out on the road.
I enjoy travelling and have visited many parts of our country and I know this wouldn't have been possible without being able to drive. Getting your licence opens up so many more roads to discover wether it be work related , travel or just popping out to Corby boating lake or up to the Rockingham Triangle.
Every lesson with me will be productive and conducted within a relaxed and friendly atmosphere and most importantly let's not forget fun.
I hope that this gives you a brief glimpse about me, if you want to know anymore or have any further questions "Contact me" via email or call on 07511395237. Please note if you do call and I don't answer straight away please leave me a voicemail or send me a text and I will call you back in between lessons or at the end of the day.
I hope to hear from your soon.